Professional Office Removals for Businesses in Balham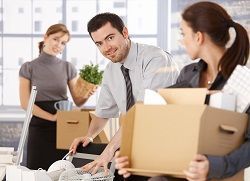 Do you need to organise a quick and efficient business relocation in Balham? Then look no further than Balham Removals! We have everything you need for a successful commercial move and all at incredibly, low-cost prices. So, if you want to make sure that your business is given the care and attention it deserves, call us on 020 8746 9631. We have a dedicated team of office removals experts, who can help you with all aspects of your move. Our team are experienced at organising office, retail and factory relocations in the SW12 area and will always offer you the very best commercial removals package in the business!
Tailored Packages to Suit Your Business
We know that every move has different implications for you and your business and that is why our commercial relocation team will always do everything they can to understand your moving requirements. Our flexibility allows us to tailor all of our commercial removals packages to suit your needs, ensuring that you, your customers and your employees are always put first. Our extensive team of specialists also allows us to provide you with excess manpower so that you have all of the help you need to get up and running from your new location. With the necessary resources and experience to help, we will never leave you in need of anything else!
State Of The Art Moving Equipment
If you want to guarantee the safety of your business equipment there is no better firm that you can turn to! We have invested in state of the art moving equipment that can protect your business assets from start to finish. Our modern moving vans are clean and dry, while our packing materials are durable and strong. Our local office movers are even professionally trained and can keep your computers, machinery, files and furniture safe from harm. So if you don't want your retail stock or office equipment to become damaged during the move, you should definitely get in touch with us on 020 8746 9631! We can offer a free consultation to any business in Balham, SW11!
A Quick & Efficient Workforce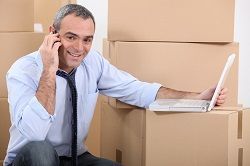 If you need help with the planning and execution of your business relocation then we have an experienced project management team who can help you with the detail. Experienced at working on large and small projects in SW12 region, our team can manage the relocation of large office blocks and small retail units. Working quickly and efficiently, all of our office movers are dedicated to providing you with an exceptional level of service! So if you want to make sure that your move has a minimal impact on your customers or sales, remember to ask us about our cost-effective office removals! Our team are renowned for offering the most comprehensive services in SW11.
Speak To Our Dedicated Commercial Team Today!
Our Balham Removals hotline is open seven days a week and is managed by our professional team of experts. Specialising in commercial relocation projects in and around Balham, our office removals team are the best in the area. With rock-bottom prices and a high quality service, we can even guarantee to offer you the best value deals in London! So if you want to experience a professional, hassle-free move, book an appointment with one of our specialists! We can give you a free quote that is tailored to your business requirements. All you have to do is dial 020 8746 9631 and our friendly customer services team will organise everything for you!